Valentine's Coconut Chocolate Truffles
Desserts / Sweets / Treats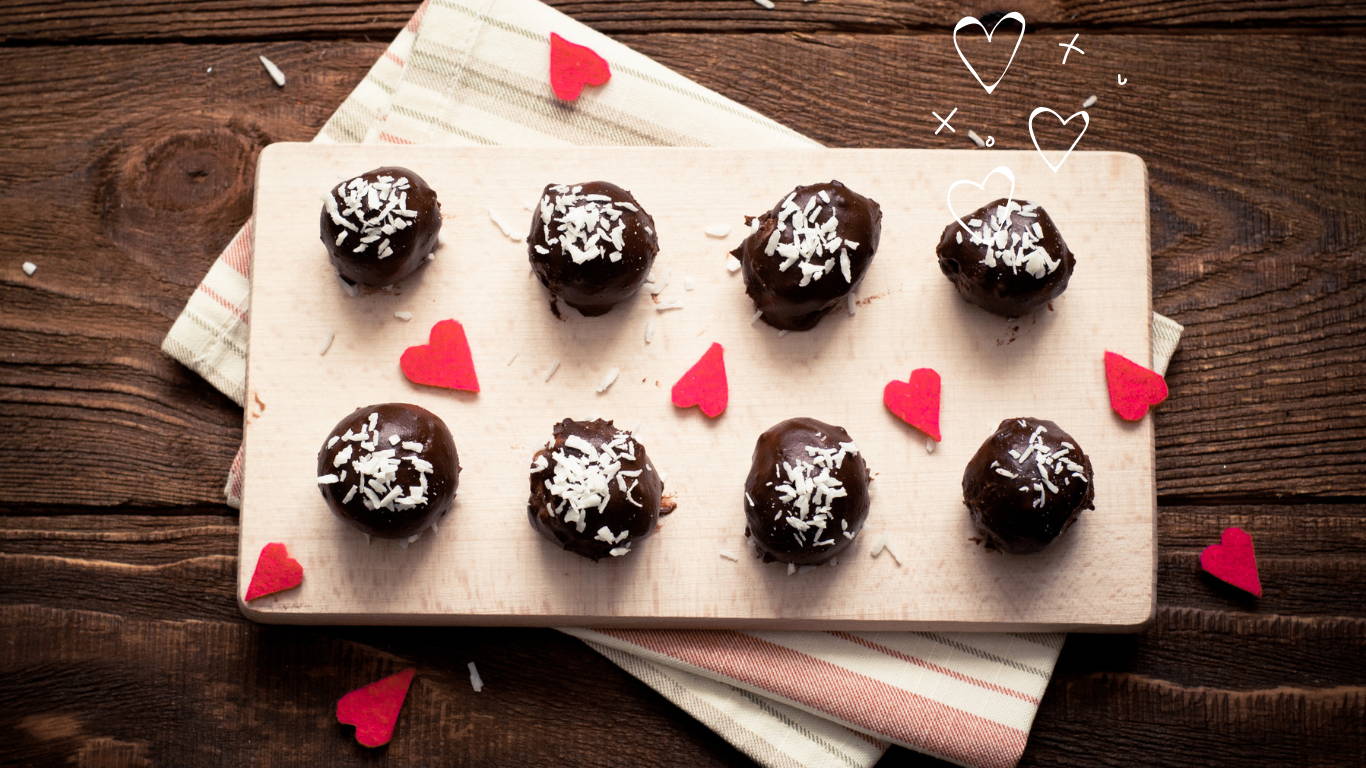 Chef's Note
This deliciously indulgent chocolate treat makes a fun Valentine's activity for the whole family! It's a quick, no-bake recipe that's great for sharing. Decorate these coconut bites with festive sprinkles, shredded coconut or candy bits and you have a decadent treat for any special occasion.
2 ½ cups Fiesta Tropicalé Organic Unsweetened Shredded Coconut

⅔ cup sweetened condensed milk

1 ½ tsp. vanilla extract

1 ½ cup semisweet chocolate chips

Sprinkles, optional

2 tsp coconut oil, to thin out chocolate
Made with Fiesta Tropicale
Chop coconut in a food processor. Mix together coconut, condensed milk, and vanilla in a medium bowl until well-combined. Chill for around 10 minutes.
Roll chilled batter into 1-inch balls and transfer to parchment-lined cookie sheet.
Freeze for at least 15 minutes or up to several hours.
While they're freezing, melt chocolate in microwave in 30 second increments. If chocolate is too thick, add a few teaspoons of coconut oil to thin out.
Dip each ball in the chocolate and roll. Let excess chocolate drip off. Place on parchment-lined cookie sheet. Top with sprinkles.
Store in the refrigerator.
Enjoy your delicious Valentine Coconut Truffles!