Valentine's Coconut Chocolate Mousse
Desserts / Sweets / Treats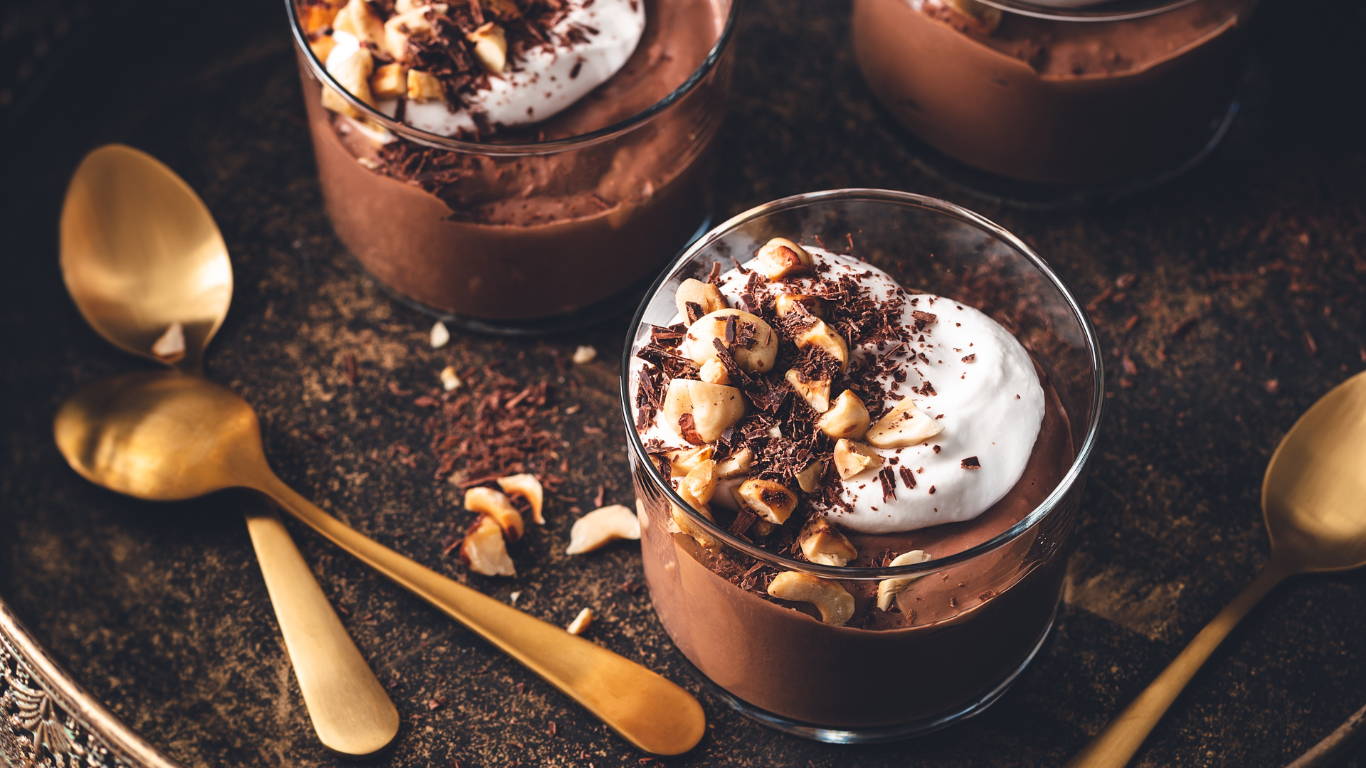 Chef's Note
Share the love on Valentine's Day with this creamy Coconut Chocolate Mousse. With only 5 ingredients, this decadent dessert may be the easiest dish on your Valentine's menu 💝
1 can (14-ounce) Fiesta Tropicalé Coconut Milk, chilled overnight

2 Tbsp. confectioner's sugar

1 tsp. vanilla extract

3 Tbsp. plus 2 tsp. unsweetened cocoa powder

1/4 cup semisweet chocolate shavings
Made with Fiesta Tropicale
Remove the thick cream at the top of the canned coconut milk.
Place thick cream in a large bowl. Add powdered sugar, vanilla extract and a pinch of salt.
Beat with a hand mixer until thick and creamy, about 2-3 minutes. Set aside 4 tablespoons of the whipped coconut cream.
Sprinkle cocoa powder over whipped coconut cream and beat until thick and smooth.
Divide mousse into 4 portions. Dollop with whipped coconut cream. Garnish with chocolate shavings. Enjoy!