Coconut Macadamia Chocolate Chip Cookies
Desserts / Sweets / Treats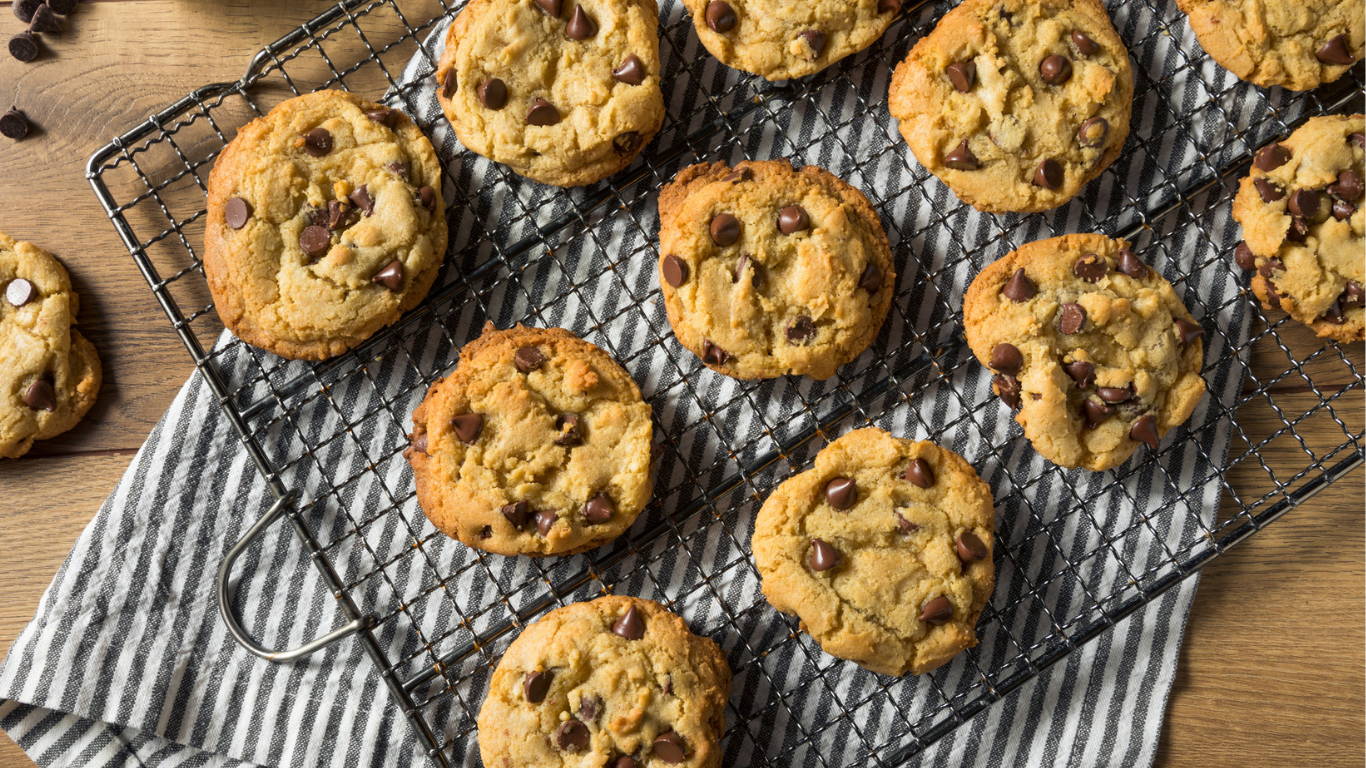 Chef's Note
This irresistibly yummy Coconut Macadamia Chocolate Chip Cookie recipe is perfect for sharing with the whole family!
1/2 cup butter, melted

1/2 cup brown sugar

1/4 cup white sugar

1/4 cup Fiesta Tropicalé Virgin Coconut Oil

2 tsp.vanilla extract

2 eggs

2 cups whole wheat flour

1/2 cup rolled oats

1 tsp. salt

1 tsp. baking soda

1/2 cup semisweet chocolate chips

1 cup macadamia nuts, chopped

1 cup Fiesta Tropicalé Sweetened Coconut Flakes
Made with Fiesta Tropicale
Combine butter, coconut oil and sugar in a large bowl. Add vanilla and eggs.
In a separate bowl, mix together flour, oats, salt and baking soda.
Gradually add dry ingredients into wet ingredients. Mix until dough forms. Stir in chocolate chips, macadamia nuts, and coconut flakes.
Scoop dough onto cookie sheets. Bake for 12 minutes or until lightly golden brown.
Remove from oven and let cool. Enjoy!