4-Ingredient Coconut Ice Cream
Desserts / Sweets / Treats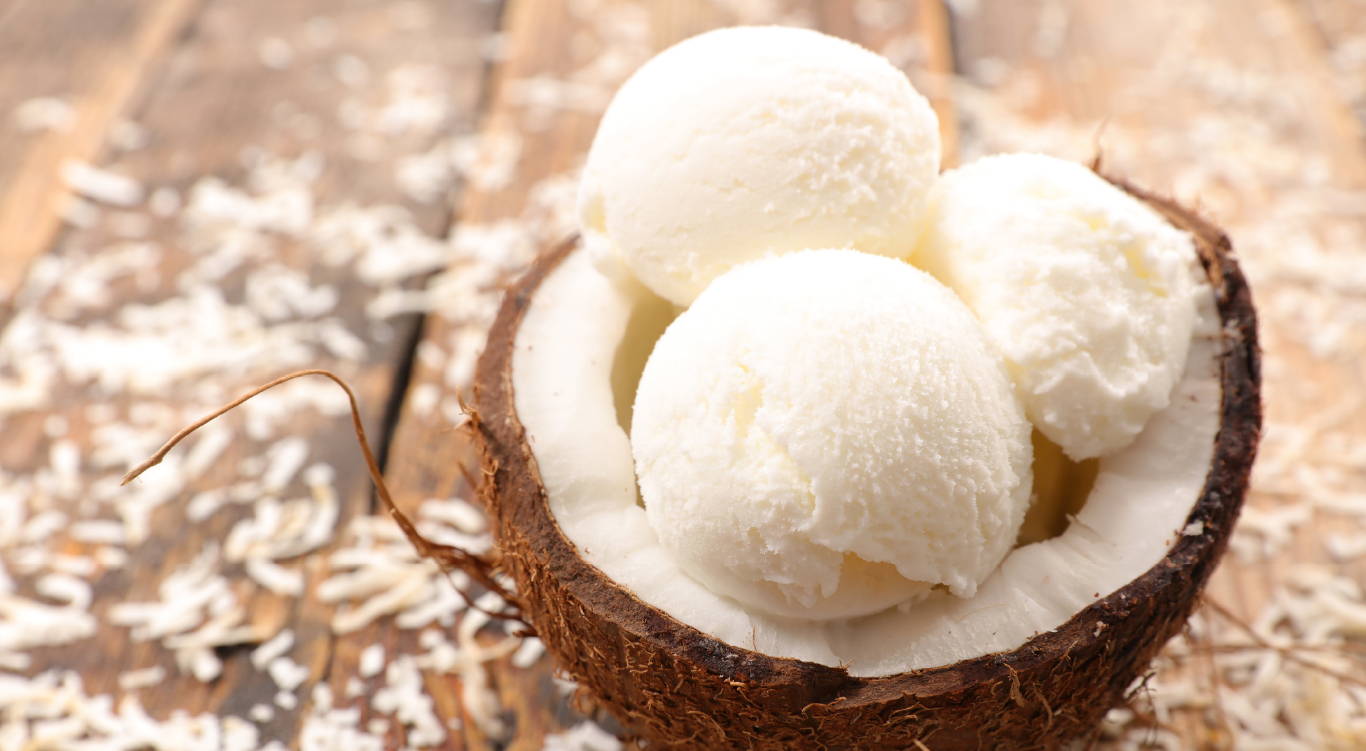 Chef's Note
As the days get longer and warmer, what better way to cool off than with a creamy, refreshing bowl of homemade Coconut Ice Cream 🍨 With only 4 ingredients, this ice cream recipe is oh-so-easy-peasy.
Look no further, this is the only dairy-free coconut ice cream recipe you'll ever need! The secret ingredient for creamy coconut ice cream without all the preservatives is Fiesta Tropicalé Organic Coconut Milk Powder. Convenient and easy-to-use, Coconut Milk Powder is creamy, thick, and bursting with coconut flavor. Just add it to hot water, mix together, and voilà! You get smooth, velvety coconut milk in an instant. It's so versatile that you can even adjust thickness to your liking by adding more coconut milk powder.
1 3/4 cups hot water

2 cups Fiesta Tropicalé Organic Coconut Milk Powder

1/4 cup coconut syrup or pure maple syrup

2 tsp. pure vanilla extract
Made with Fiesta Tropicale
In a blender on medium speed, mix hot water and coconut milk powder until well-combined.
Add coconut syrup or maple syrup and vanilla extract. Blend until well-combined. Transfer mixture to a container and chill for two hours.
Turn on ice cream maker and pour in chilled ice cream mixture. Churn according to manufacturer's directions.
For firmer texture, freeze coconut ice cream for a few hours.