Mother's Day Coconut Cake
Desserts / Sweets / Treats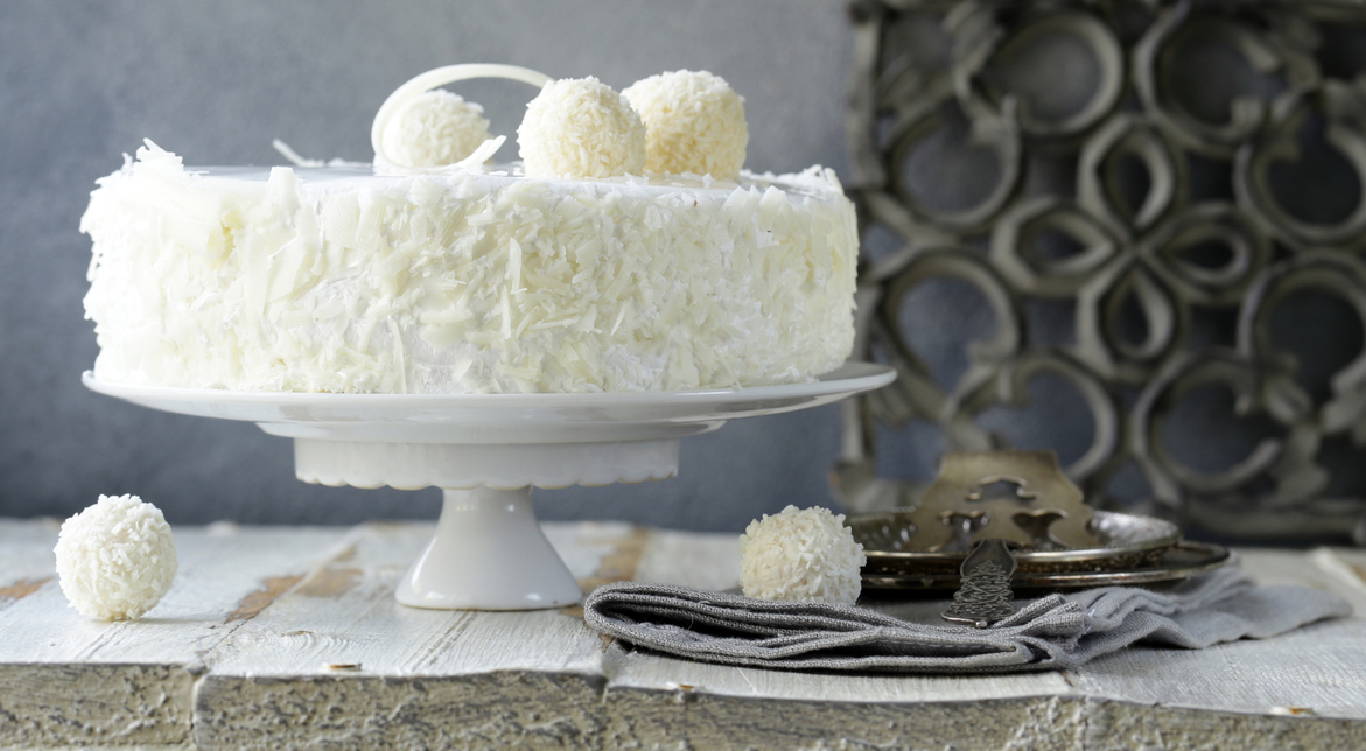 Chef's Note
Just in time for Mother's Day! 🌺 Celebrate Mom with this deliciously moist coconut cake ✨
1/2 sticks of butter, softened

2 cups sugar

4 eggs, yolks and eggs separated

1 tsp. vanilla extract

2 1/2 cups all-purpose flour

1/2 cup whole milk

1 (13.5 ounces) can Fiesta Trolipcalé Organic Coconut Milk

1 Tbsp. baking powder

Pinch of salt
Sauce Ingredients:
1 (13.5 ounces) can Fiesta Tropicalé Organic Coconut Milk

1 (14 ounces) can sweetened condensed milk

2 cups Fiesta Tropicalé Sweetened Coconut Flakes
Made with Fiesta Tropicale
Preheat oven to 350F degrees.
Grease 1 (9-inch) round cake pan, line with parchment paper, grease again and dust with flour.
In a large bowl, beat butter, sugar and egg yolks until fluffy. Add vanilla and mix well.
In a separate bowl, sift flour, baking powder and salt. Gradually add dry ingredients to batter, alternating with milk and coconut milk. Mix until just combined. Set aside.
In another bowl, beat egg whites until stiff peaks form. Fold egg whites into batter until blended.
Pour batter into cake pan and bake for 45 to 60 minutes, until a cake tester comes out clean.
While cake is baking, make sauce by whisking together coconut milk and sweet condensed milk.
When cake is baked, remove from pan and cut in half to make 2 layers. Moisten the bottom cake layer with half of the sauce.
Place the top layer on top and use a toothpick to poke holes all over the surface. Pour remaining sauce until the cake absorbs everything.
Sprinkle with shredded coconut and refrigerate. Serve chilled.