Pumpkin Cinnamon Spice Cupcakes
Desserts / Sweets / Treats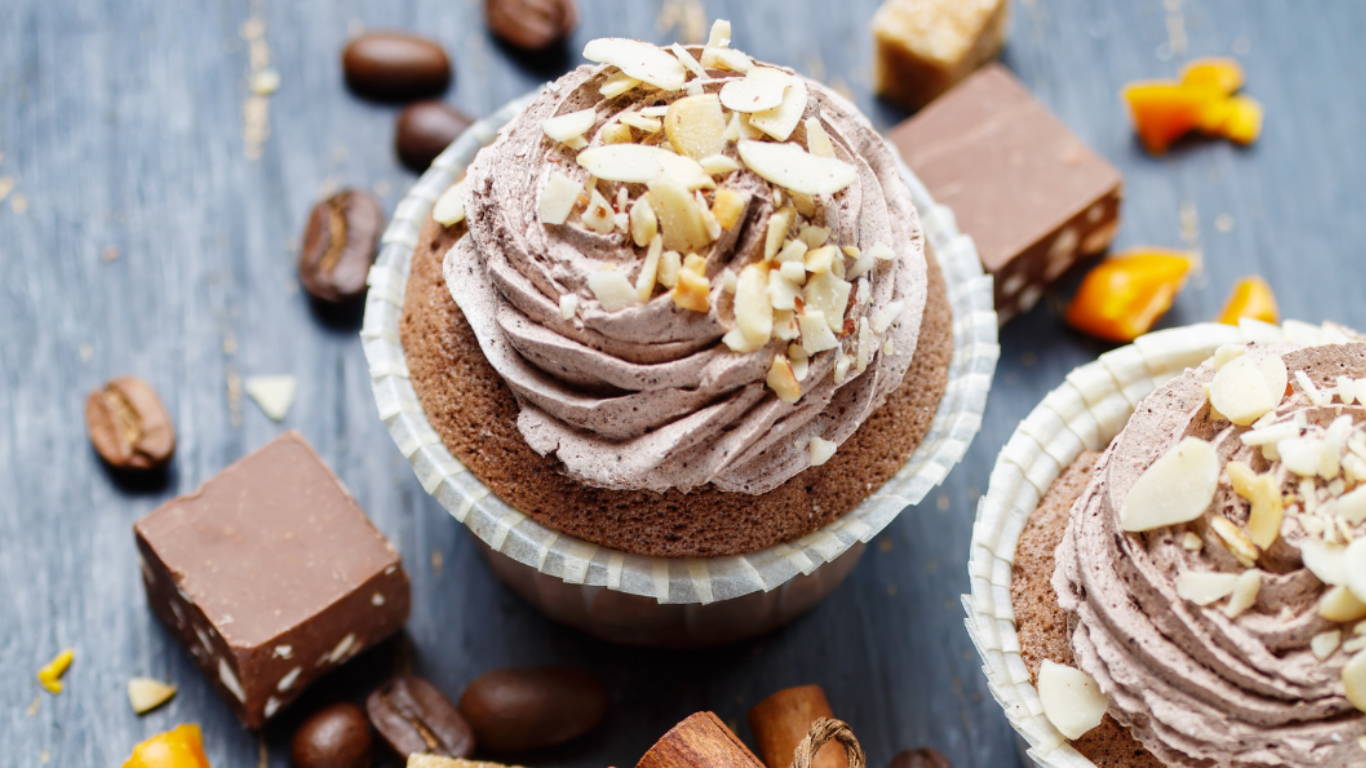 Chef's Note
Indulge in the cozy flavors of fall with these Pumpkin Cinnamon Spice Coconut Cupcakes. These moist and tender cupcakes are infused with the warmth of cinnamon and the subtle sweetness of coconut, creating a delightful autumn-inspired treat. Topped with a luscious cream cheese frosting and a sprinkle of toasted coconut flakes, they're the perfect dessert to savor on a crisp, cool evening.
½ cup pumpkin puree

¼ cup Fiesta Tropicalé Coconut Oil, melted

1 egg

½ tsp. vanilla extract

6 Tbsp. brown sugar

2 Tbsp. maple syrup

1 cup whole wheat flour

1 tsp. baking powder

¼ tsp. salt

1 tsp. cinnamon

½ tsp. allspice

¼ tsp. ginger

¼ tsp. nutmeg

1 Tbsp. milk

For frosting:

4 Tbsp. cream cheese

2 Tbsp. butter, softened

2 Tbsp. maple syrup
Preheat the oven to 350°F.
Whisk together pumpkin puree, coconut oil, egg, vanilla, brown sugar and maple syrup until well blended.
In a separate bowl, mix together flour, baking powder, salt, cinnamon, allspice, ginger and nutmeg in a large bowl.
Add pumpkin mixture to dry ingredients and mix until just combined. Gradually add milk. Mix well.
Scoop mixture into a lined cupcake pan. Bake for around 20 minutes. Transfer cupcakes to a cooling rack and let cool.
For the frosting, blend together cream cheese, butter and maple syrup. Frost cupcakes. Optional: sprinkle chopped almonds or pecans on frosting. Enjoy!