Desserts / Sweets / Treats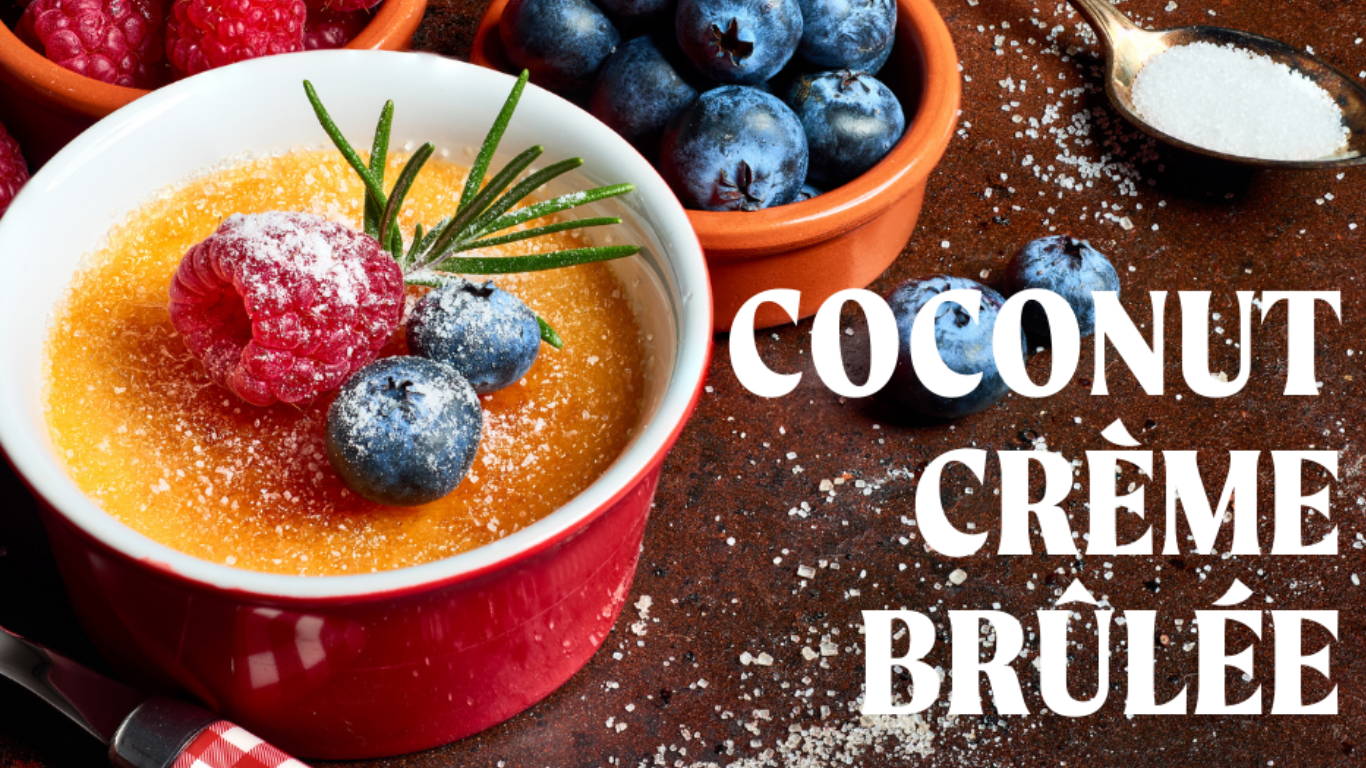 Chef's Note
Coconut crème brûlée is a delightful twist on the classic dessert, infusing creamy coconut milk into the custard base and topping it with a caramelized sugar crust for a tropical and indulgent treat.
1 cup Fiesta Tropicalé Organic Coconut Milk

1 cup heavy cream

1/2 cup granulated sugar

6 large egg yolks

1 tsp. vanilla extract

8 cups hot water
Made with Fiesta Tropicale
Preheat oven to 325 degrees F.
In a saucepan over medium heat, mix coconut milk, cream, vanilla. Let simmer. Remove from heat and cool.
Beat 1/4 cup sugar and egg yolks together until combined. While stirring, gradually add cream mixture.
Pour mixture into 4 (6 oz) ramekins. Place ramekins in a large high-sided pan. Add water to pan.
Bake until set, around 45 minutes. Cool and store in refrigerator overnight.
Remove ramekins from the refrigerator and sprinkle remaining 1/4 cup of sugar evenly over each ramekin. Use a kitchen torch to melt sugar into a crispy topping or place under broiler for 2 minutes.