No Bake Chocolate Coconut Bars
Desserts / Sweets / Treats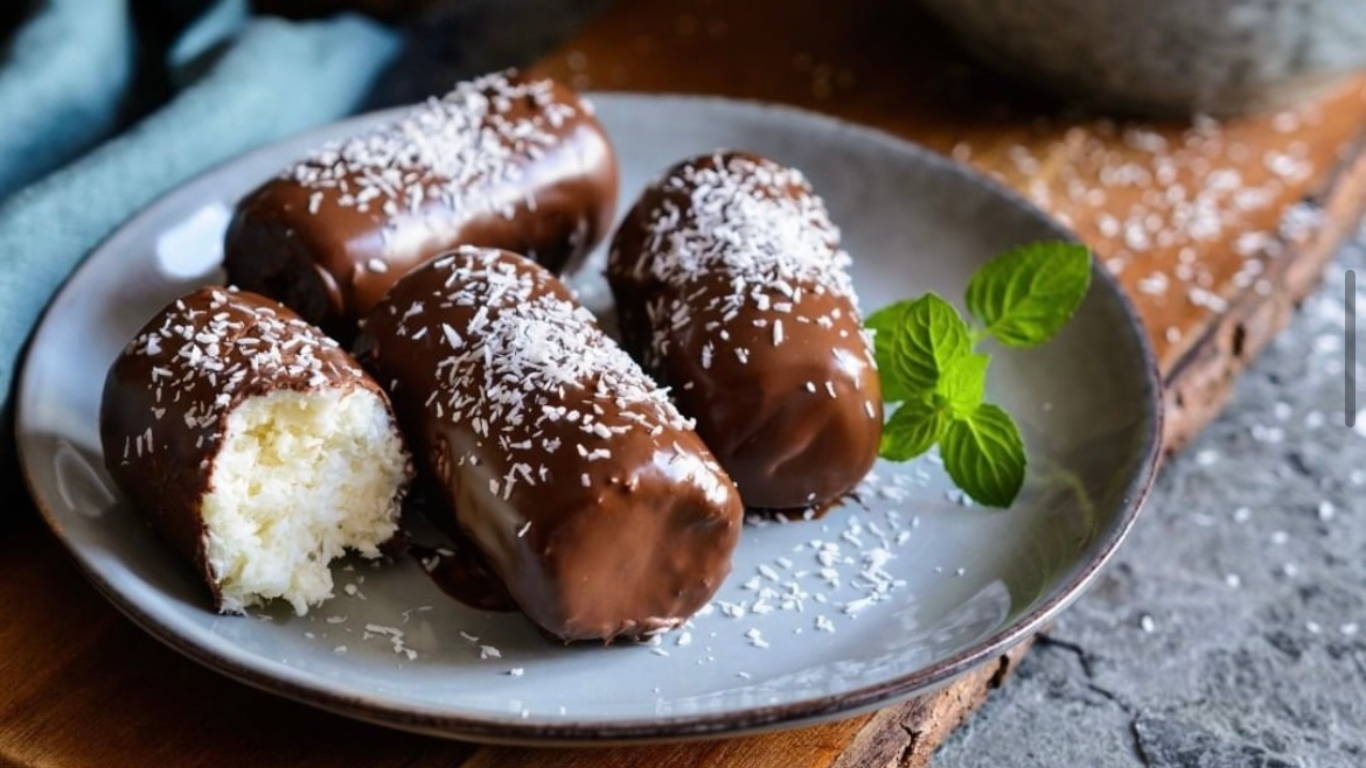 Chef's Note
Holiday candy is all around, but make it homemade with this deliciously quick and easy Coconut Chocolate Bar recipe. Decadent chocolate and sweet coconut make these bars an irresistible holiday treat!
1 cup Fiesta Tropicalé Organic Unsweetened Shredded Coconut

3 1/2 Tbsp. pure maple syrup

2 Tbsp. Fiesta Tropicalé Organic Virgin Coconut Oil

1/2 tsp. pure vanilla extract

1/8 tsp. salt

3 ounces chocolate chips
Made with Fiesta Tropicale
In a blender, process shredded coconut, maple syrup, coconut oil, vanilla, and salt.
Line a baking sheet with parchment paper. Form patties or bars from the mixture then freeze until firm.
Melt the chocolate chips. Dip bars in the sauce. Freeze until firm. Serve cold and enjoy!