Coconut Chocolate Cereal Bars
Breakfast / Sweets / Cereal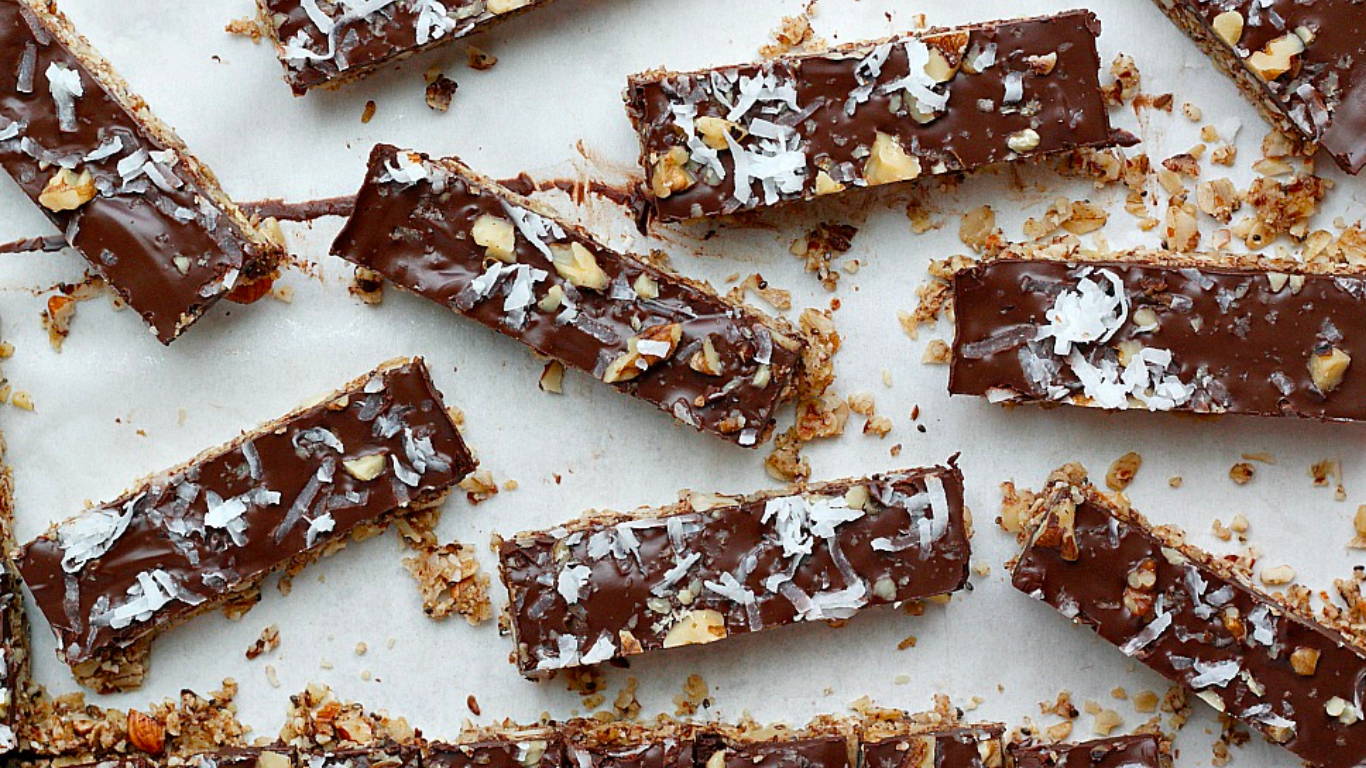 Chef's Note
It's National Walking Day 👟 After you kick off those walking shoes, we couldn't think of a better reward than these sweet and dreamy Coconut Chocolate Cereal Bars. These chewy cereal bars are filled with coconut, pecan, and marshmallows - a satisfying treat to fuel more steps today!
1 package (7 oz.) Fiesta Tropicalé Sweetened Coconut Flakes

1 ½ cups pecan halves

1 package (10 oz.) marshmallows

4 Tbsp. butter

4 cups cornflakes

3.5 oz. dark chocolate or semi-sweet chocolate chips
Made with Fiesta Tropicale
Spread coconut and pecans separately on one baking sheet. In a 350°F degree oven, toast until fragrant, around 15 minutes.
Line an 8-inch square pan with wax paper and spray with nonstick cooking spray.
In a pot over medium-low, heat marshmallows and butter until melted, stirring frequently. Add cornflakes, toasted coconut, toasted pecans, chocolate and stir thoroughly. Transfer to prepared pan, pressing mixture firmly into pan.
Chill until firm, around 2 hours. Remove from pan and cut into squares. If desired, top with coconut chips. Enjoy!