Breakfast / Sweets / Cereal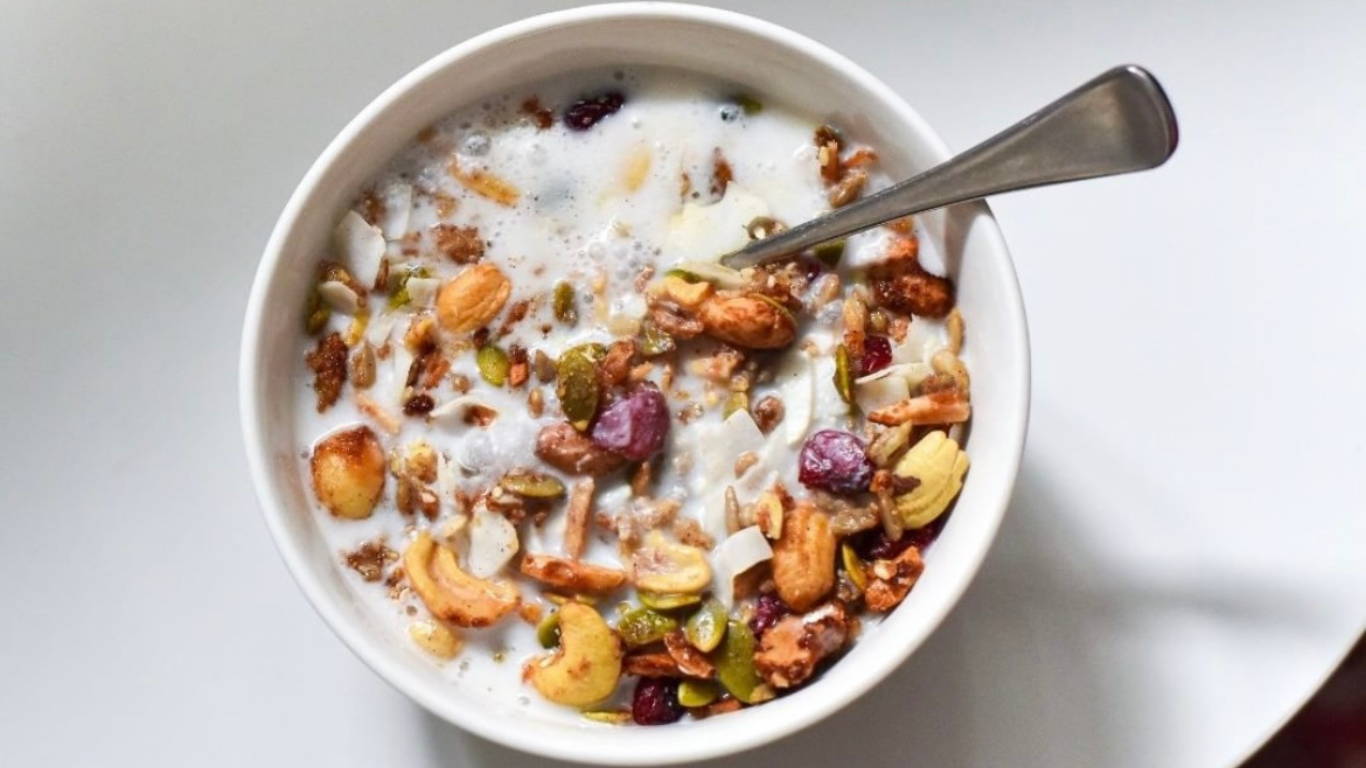 Chef's Note
We're starting #nationalcerealday with this bowl of sunshine ☀️ Tasty, hearty homemade granola with hints of cinnamon and coconut for an easy, nutrition-packed morning.
1 cup Fiesta Tropicalé Organic Unsweetened Coconut Chips

1 cup walnuts, chopped

1 cup almonds, chopped

1/4 cup sesame seeds

2 Tbsp. chia seeds

2 Tbsp. flax seeds

1 1/2 tsp. ground cinnamon

1 tsp. vanilla extract

1/2 tsp. ground cloves

1/2 tsp. salt

1 large egg white

1/4 cup Fiesta Tropicalé Organic Virgin Coconut Oil, melted
Made with Fiesta Tropicale
Mix together coconut chips, walnuts, almonds, sesame seeds, chia seeds, and flax seeds. Add cinnamon, cloves vanilla extract and mix until well-combined.
Beat egg white until foamy. Mix into granola. Add coconut oil and stir until cereal is well coated. Spread evenly on parchment-lined baking sheet.
Bake in 350°F oven for 20 to 25 minutes, or until golden. Let cool before serving.