Desserts / Sweets / Treats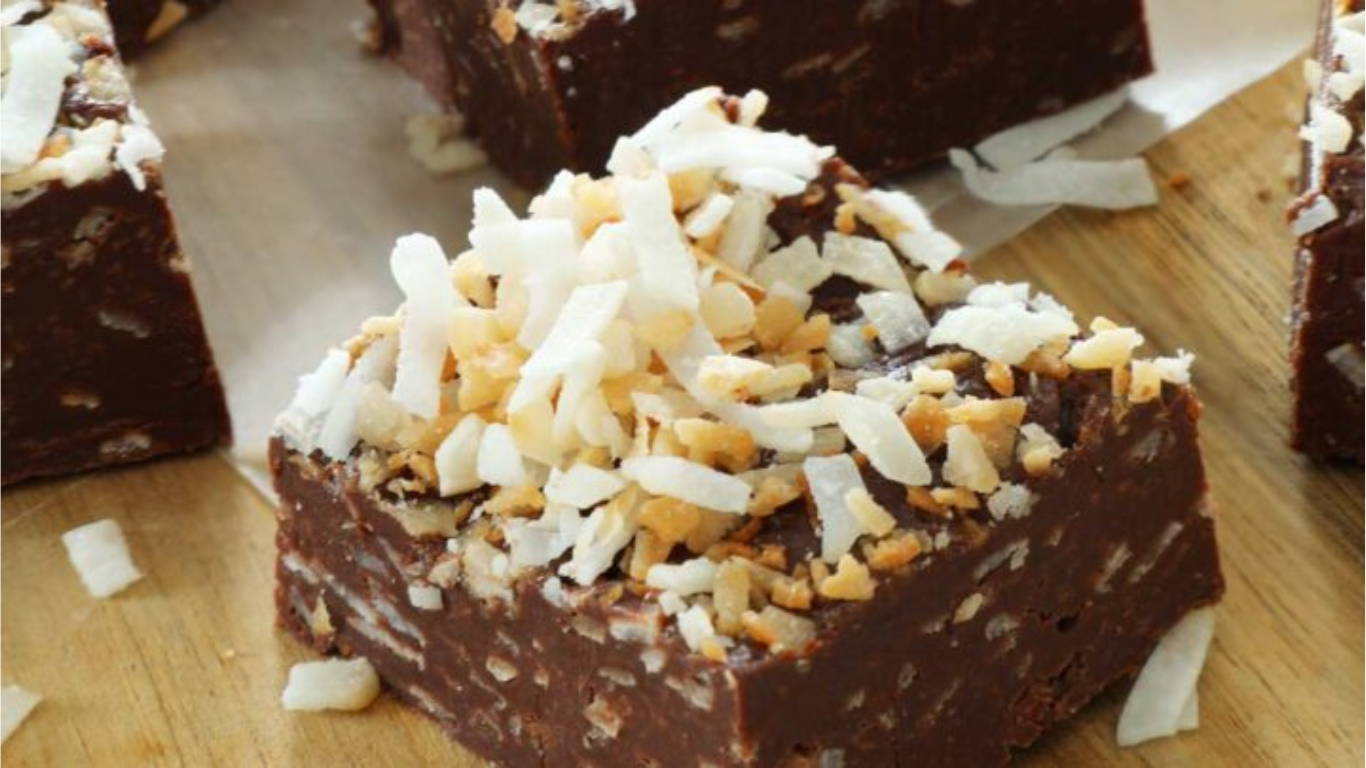 Chef's Note
Indulge in the ultimate coconut delight: Coconut Fudge! 🥥🍫 This recipe is a sweet symphony of tropical flavors and chocolatey goodness that's guaranteed to satisfy your sweet tooth. Whether you're sharing it with friends or keeping it all to yourself, this coconut fudge is pure bliss in every bite.
6 oz. sweetened condensed coconut milk

6 oz. dark chocolate chips

1 tsp. vanilla extract

1/2 cup Fiesta Tropicalé Shredded Coconut
Made with Fiesta Tropicale
Over medium heat, warm the sweetened condensed coconut milk in a saucepan.
Whisk in the chocolate chips until melted.
Turn off heat and add the vanilla extract.
Pour fudge into molds or a lined loaf pan.
Chill in refrigerator until fudge is set, around 1 hour.
Remove fudge from molds cut into squares. Top with shredded coconut. Enjoy!