Dairy-Free Pasta Carbonara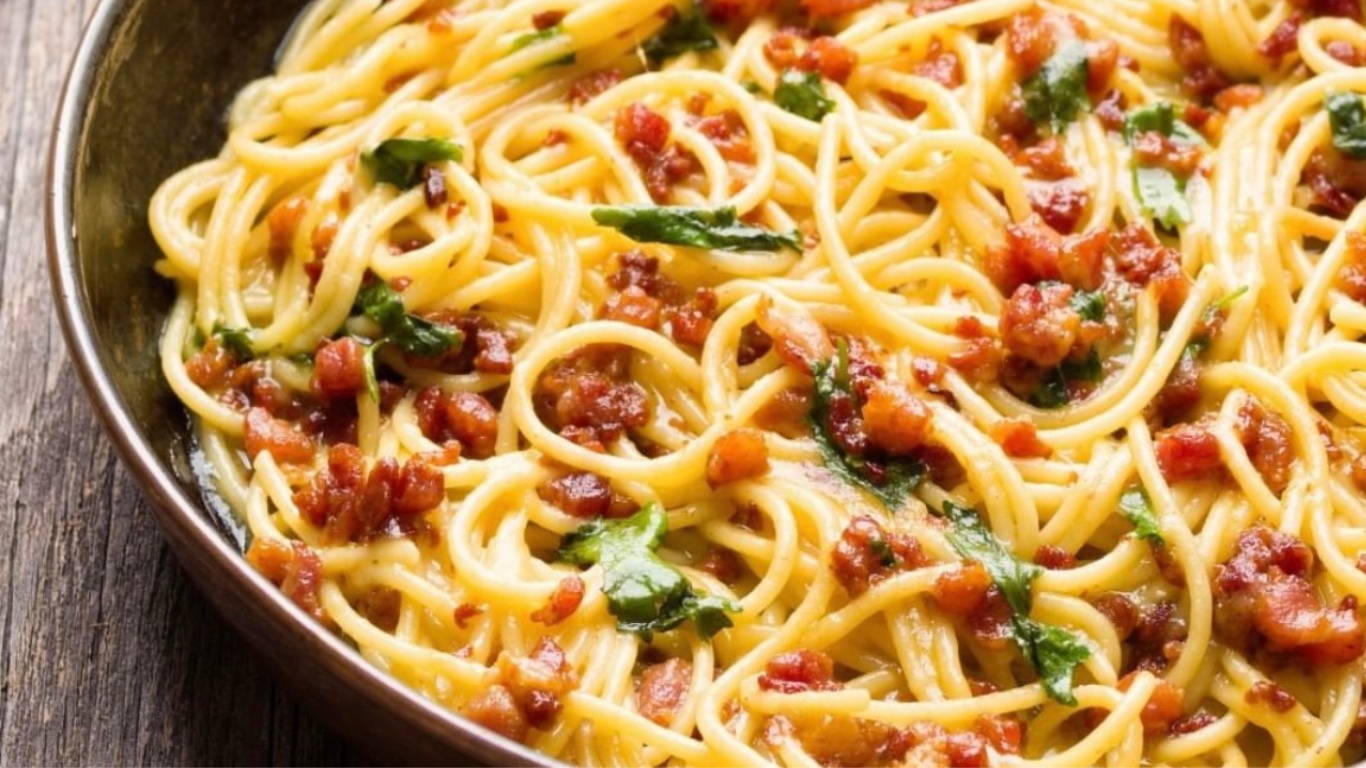 Chef's Note
It's time for New Year's resolutions, and there's no better way to start than with this healthier Dairy-Free Pasta Carbonara. This recipe is lighter in calories but chock-full of creamy and savory flavors.
8 ounces spaghetti noodles

5 ounces bacon, chopped

1/2 onion, chopped

3 cloves garlic, minced

1/2 cup shredded sharp cheddar cheese

2 large eggs

1/4 cup Fiesta Tropicalé Organic Coconut Milk

Salt and pepper to taste
Made with Fiesta Tropicale
Cook pasta according to package directions.
Sauté bacon in pan until crispy. Transfer to a bowl and set bacon aside.
Add onions and garlic to pan. Sauté until onions are tender. Combine onions with bacon.
In a separate bowl, combine eggs, salt, pepper, cheese and coconut milk. Mix until well-combined.
When pasta is cooked, quickly drain pasta and pour the egg mixture over hot pasta, mixing well. Serve immediately. Enjoy!