Breakfast / Sweets / Granola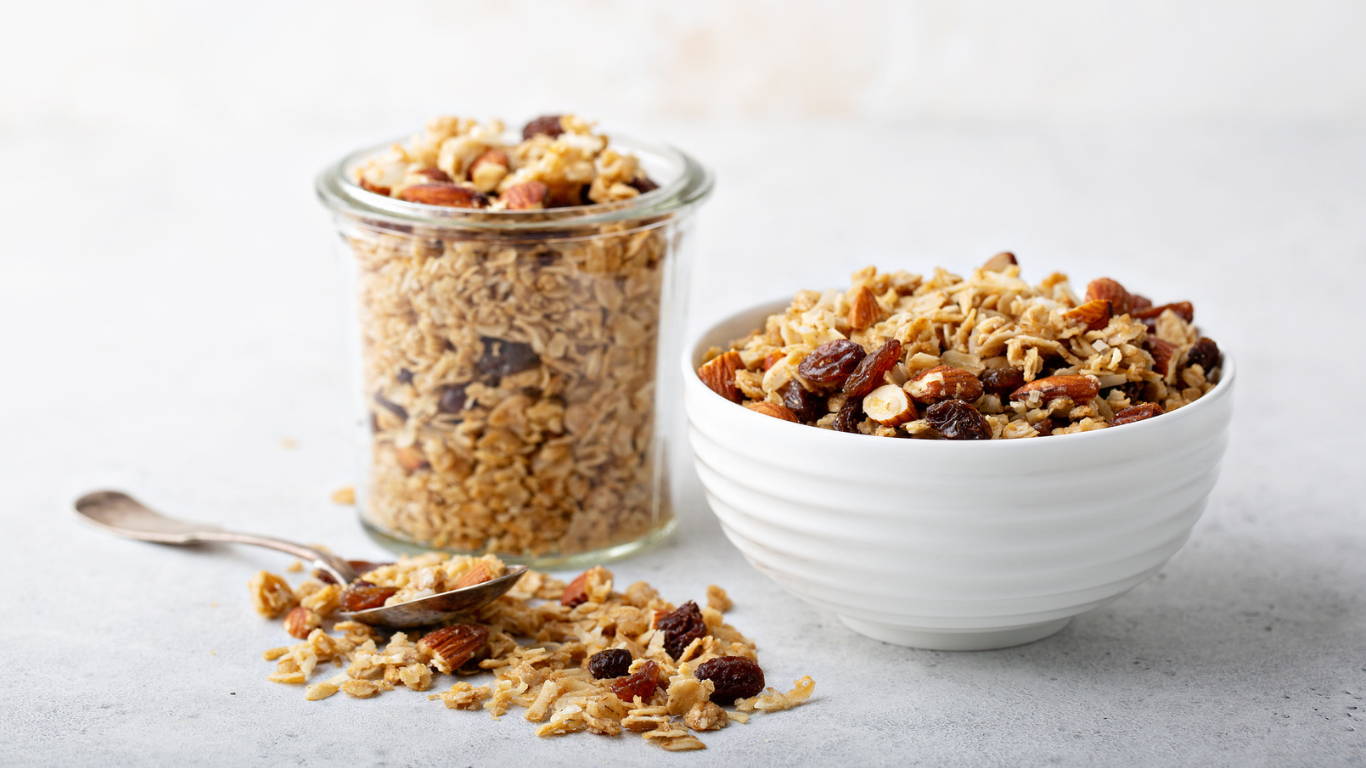 Chef's Note
Power yourself up in the morning with this healthy and scrumptious Crunchy Coconut Granola packed with coconut chips, nuts, and dried fruit!
1 1/2 cups rolled oats

1/2 cup Fiesta Tropicalé Organic Unsweetened Coconut Chips

1/2 cup chopped raw almonds

1/2 cup raw pecan halves

1 Tbsp coconut sugar

1/4 tsp sea salt

3 Tbsp Fiesta Tropicalé Organic Virgin Coconut Oil

1/3 cup maple syrup

1 tsp pure vanilla extract

1/4 cup dried fruit
Made with Fiesta Tropicale
Preheat the oven to 325 degrees F (162 C). Mix together oats, coconut, almonds, pecans, coconut sugar, and salt in a large bowl.
Add coconut oil and maple syrup to saucepan. Whisk over medium heat for 2-3 minutes, until thoroughly combined. Whisk in vanilla.
Immediately pour syrup mixture over dry ingredients and stir to combine until oats and nuts are thoroughly coated. Spread on a parchment-lined baking sheet in an even layer.
Bake for 20 minutes, remove pan from oven, turn pan around, and bake for 5 minutes more until granola is golden brown and fragrant.
Let cool completely before enjoying. Add dried fruit to the pan while the granola is cooling. Enjoy!