Breakfast / Quick / Pancakes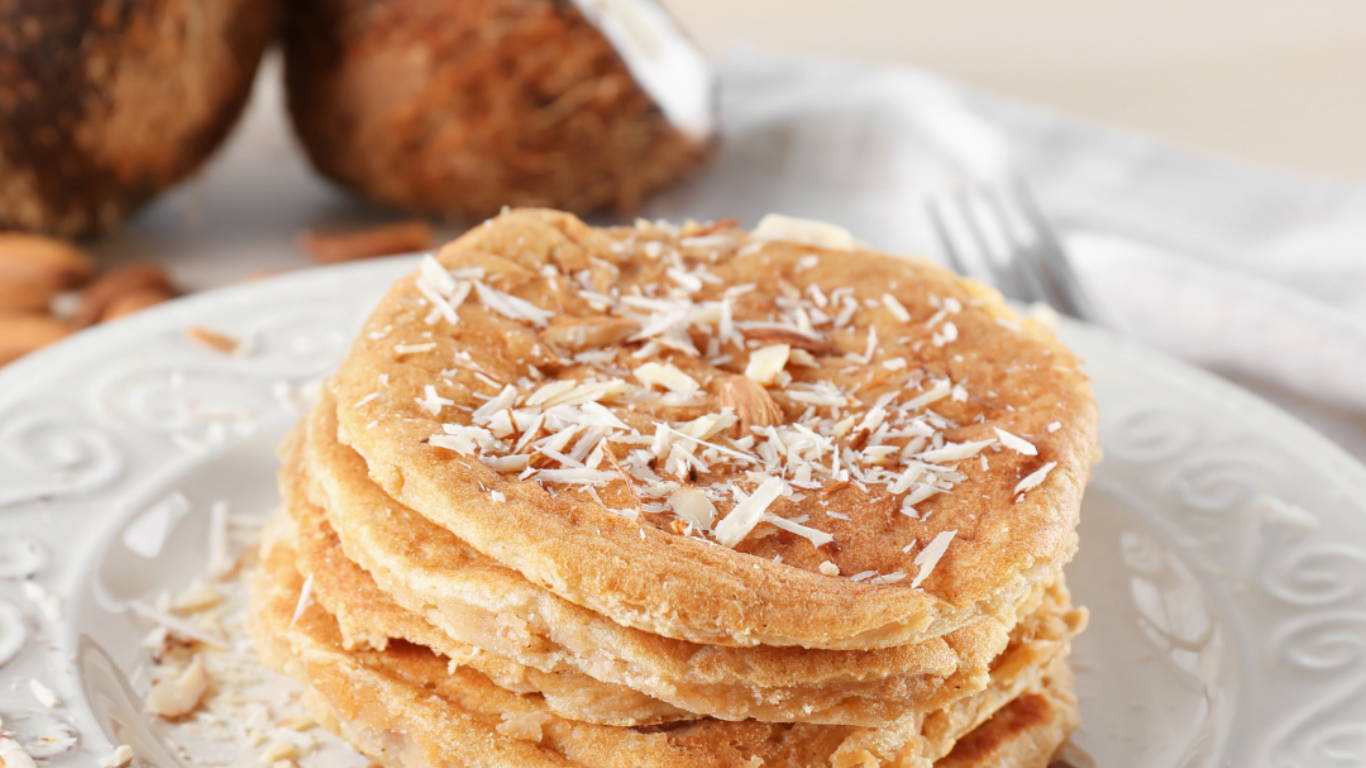 Chef's Note
Indulge in a tropical twist on breakfast this National Pancake Day with these coconut pancakes 🥞 These fluffy, golden pancakes are infused with the rich, nutty flavor of coconut, providing a delightful texture and a hint of paradise in every bite! Drizzle with warm maple syrup, sprinkle with toasted coconut flakes, and savor a morning delight that transports your taste buds to a beachside getaway! 🌴
1 cup whole wheat flour

2 Tbsp. Fiesta Tropicalé Unsweetened Organic Coconut Flakes

1 Tbsp. sugar

2 tsp. baking powder

¼ tsp. salt

1 cup Fiesta Tropicalé Light Coconut Milk

½ Tbsp. Fiesta Tropicalé Coconut Oil, melted

1 egg
In a mixing bowl, mix together flour, coconut flakes, sugar, baking powder and salt.
In another bowl, whisk together coconut milk, egg and oil. Pour the milk mixture into the flour mixture and stir until combined. Heat a skillet medium-low heat. Lightly oil the skillet with oil or cooking spray.
Scoop the batter, ¼ cup at a time, onto skillet. Cook for 2 to 3 minutes and flip. Cook the opposite side for 1 to 2 minutes, or until lightly golden brown.
Repeat with the remaining batter. Serve the pancakes immediately and enjoy! Top with maple syrup and toasted coconut flakes.