Coconut Milk Fried Chicken
Dinner / Savory / Chicken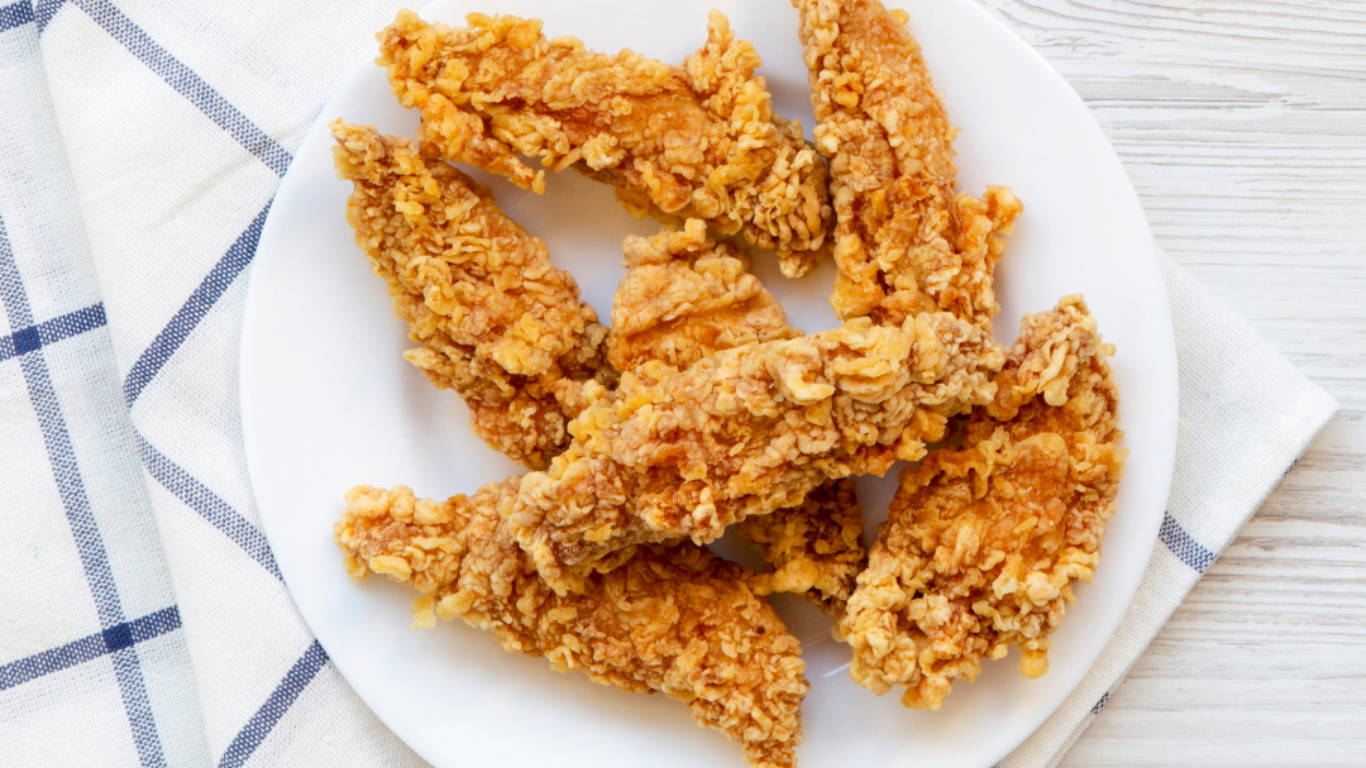 Chef's Note
Indulge in a mouthwatering twist on the classic fried chicken with this Coconut Milk Fried Chicken recipe! 🍗🥥 Marinate tender chicken pieces in rich coconut milk, infused with aromatic spices, for an unbelievably tender and flavorful result. The coconut milk adds a subtle tropical sweetness and a delectable crispy coating when fried to golden perfection. A must-try for all fried chicken enthusiasts!
1 14 oz. can Fiesta Tropicalé Canned Coconut Milk

1 Tbs. + 1 tsp. curry powder

8 chicken breast strips

1 tsp. salt

1/2 tsp. black pepper

2 cups flour

Vegetable oil for frying
Made with Fiesta Tropicale
In a bowl, mix together coconut milk, 1 Tbsp. curry powder and 1/2 tsp. salt.
Place chicken in the bowl and toss to coat. Cover and refrigerate for 8 hours or overnight.
After 8 hours, remove chicken from fridge. Place 2 tsp. curry powder, salt, black pepper and flour together in a plastic bag.
Remove chicken from coconut milk marinade and place in the plastic bag. Toss to coat. Allow to set for 15 minutes.
In a large frying pan, heat vegetable oil over medium heat until it reaches 350 degrees.
Remove chicken pieces from flour and gently fry in heated oil for 5 minutes. Reduce heat to medium low and continue cooking for 20 - 30 minutes or until the chicken is cooked through.
Transfer to a cooling rack to let cool. Place on a serving platter and serve hot.