Delicious Coconut Cookies
Desserts / Sweets / Treats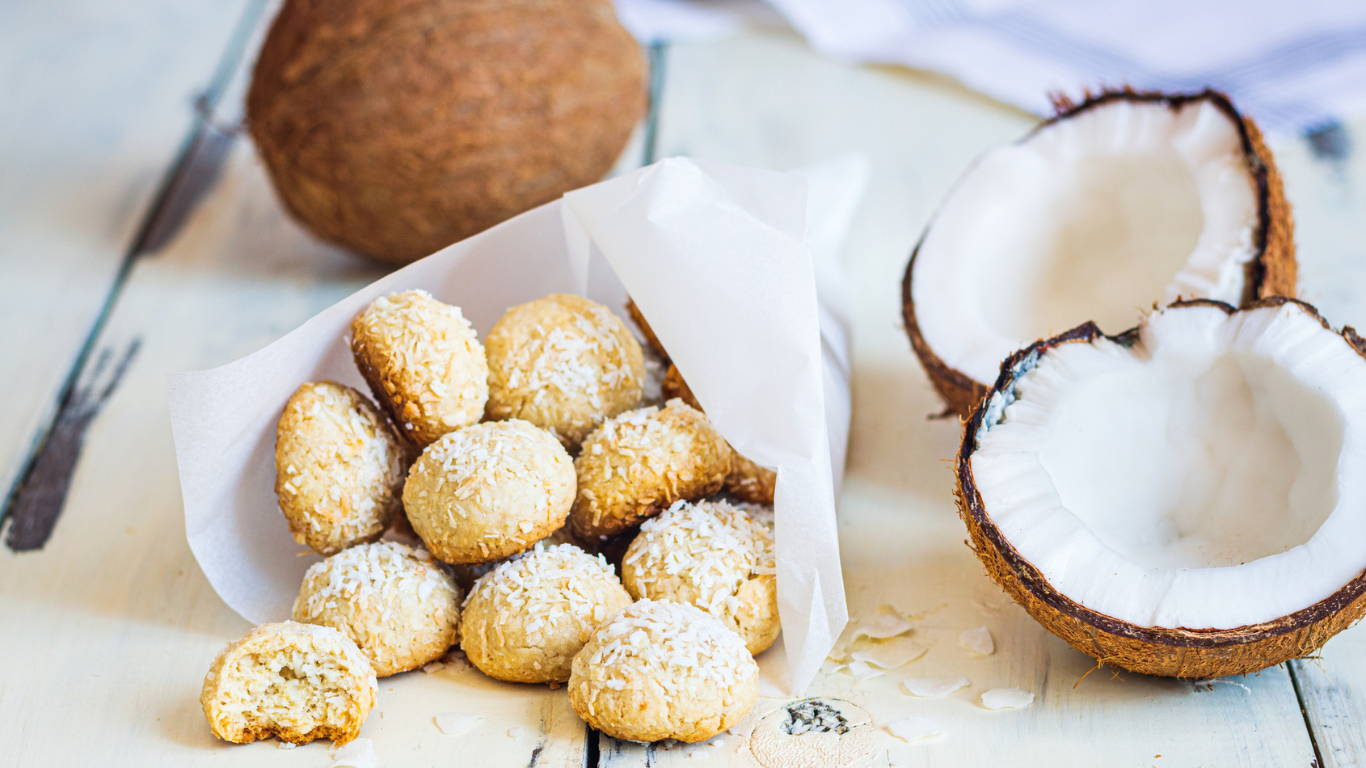 Chef's Note
Savor the sweet, tropical essence of the islands with this Coconut Cookie recipe. These delectable treats feature shredded coconut, creating a perfect balance of chewiness and crispiness, with a hint of natural sweetness. Each bite of these coconut cookies is like a mini vacation for your taste buds, making them an irresistible addition to your cookie jar.
1 package (14oz.) Fiesta Tropicalé Sweetened Shredded Coconut


1 cup granulated sugar


1/2 tsp. salt


1/4 tsp. baking powder


1/2 cup butter, cut into small pieces


1 large egg


1 tsp. vanilla extract


1 1/2 cups all-purpose flour

Preheat oven to 350°F. Set aside 2 cups of coconut on a plate.
In a food processor, add the remaining coconut sugar, salt, and baking powder. Blend until finely ground. Add butter and blend well. Add egg and vanilla, and blend until smooth. Add flour and pulse until dough forms. Do not overmix.
Scoop tablespoons of dough and dip in reserved coconut. Roll into balls, coating with coconut.
Arrange balls on baking sheet. Bake until lightly golden, around 25 minutes. Let cool completely.