Chocolate Coconut Truffles
Desserts / Sweets / Treats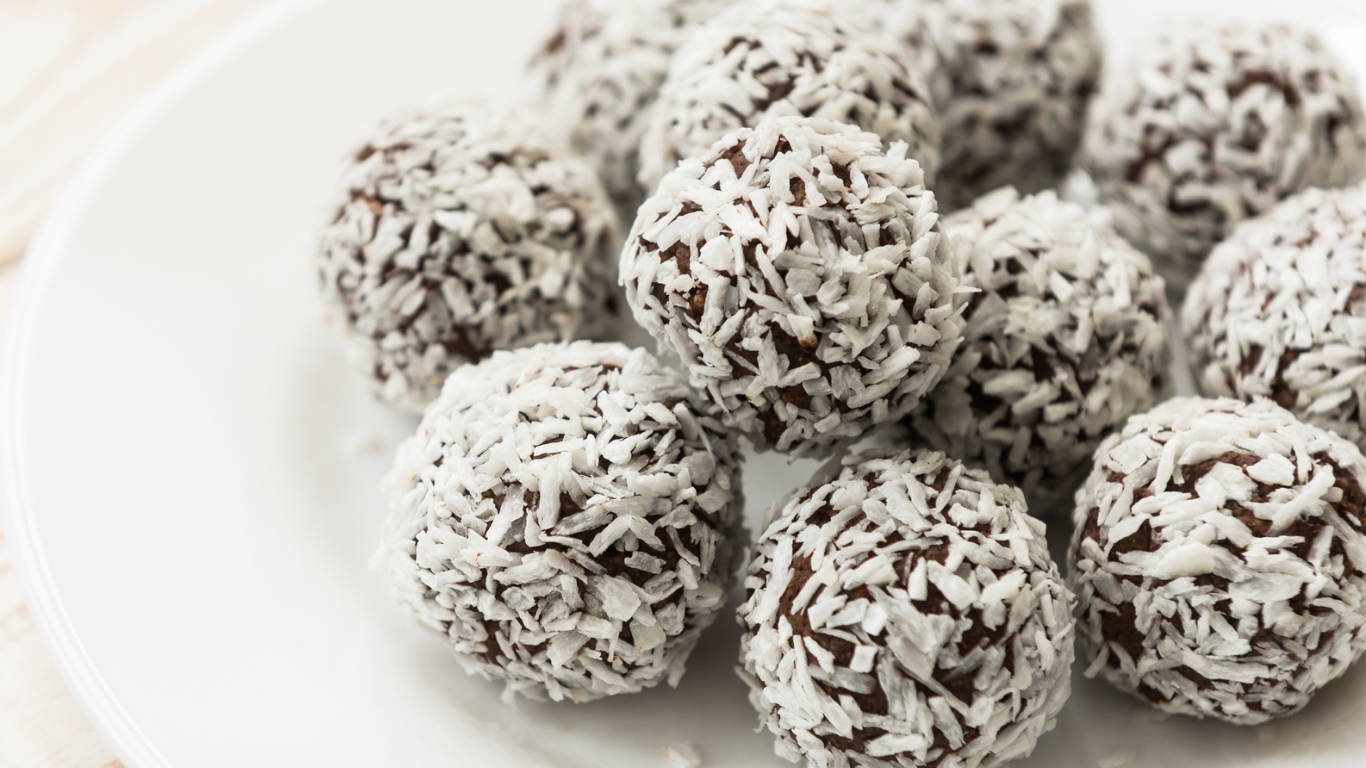 Chef's Note
Dive into pure chocolate delight this National Chocolate Day with this irresistible chocolate coconut truffle recipe. These delectable morsels are created by blending creamy semi-sweet chocolate with the exotic flavor of shredded coconut. Roll them in a tempting layer of toasted coconut flakes for an exquisite treat that marries the richness of chocolate with the tropical allure of coconut.
2 cups semi-sweet chocolate chips

8 oz. cream cheese

1/2 cup powdered sugar

1/4 cup unsweetened cocoa powder
For toppings:

Fiesta Tropicalé Unsweetened Organic Shredded Coconut, toasted

Powdered sugar

Unsweetened cocoa powder

1/2 cup melted chocolate + 1 tbsp coconut oil
Place chocolate chips in a microwave-safe bowl and heat in the microwave in 30-second increments until fully melted.
Combine melted chocolate and softened cream cheese, mixing well until smooth.
Add powdered sugar and cocoa powder. Chill mixture in the refrigerator for 1 hour.
Scoop mixture into 2-tsp. mounds and roll into balls. Set aside.
For the toppings, melt chocolate and coconut oil in microwave in 30-second increments. Mix until smooth. Dip each truffle into the melted chocolate and sprinkle with shredded coconut. Enjoy!