Spring Chocolate Coconut Nests
Desserts / Sweets / Treats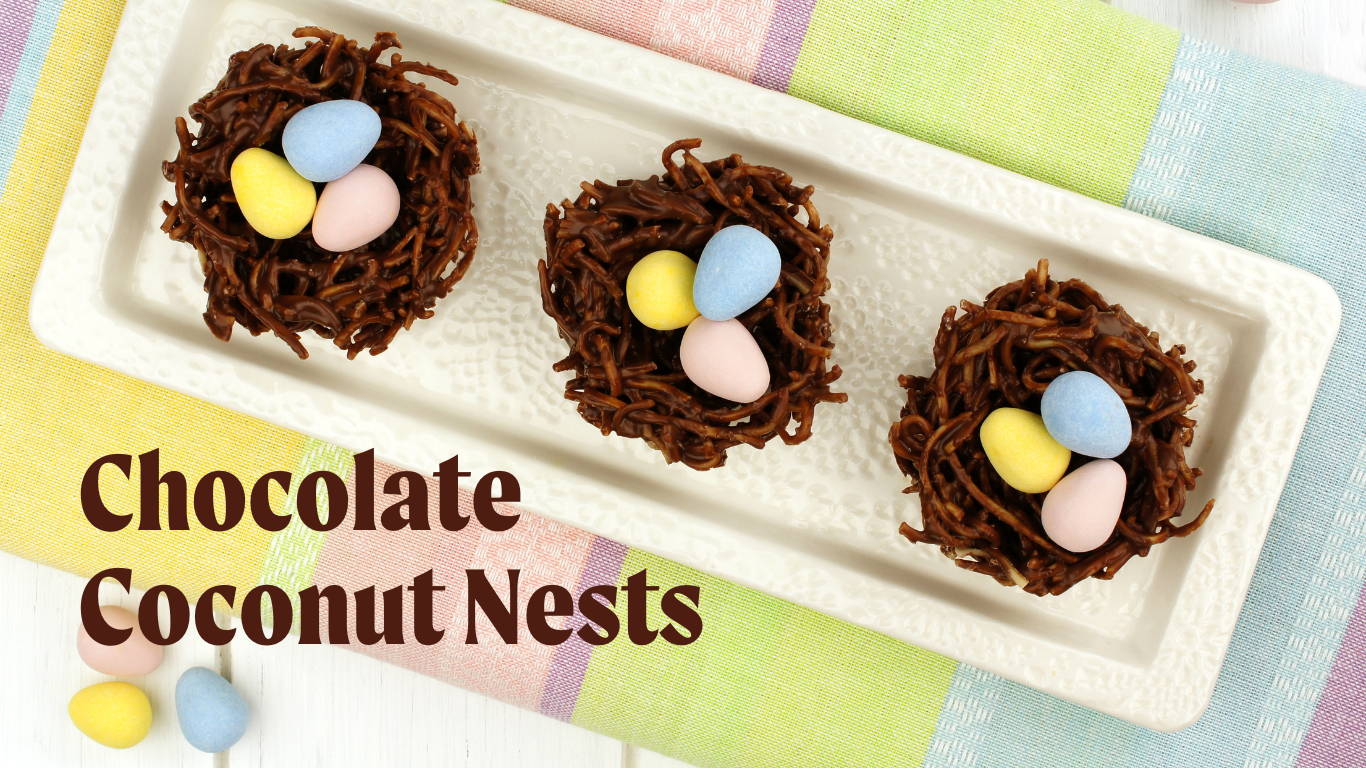 Chef's Note
These no-bake chocolate coconut nests are a quick and fun addition to your springtime celebrations 🌷 These sweet treats are simple and easy to make, even little hands can dig in to help! Top each "nest" with chocolate eggs or candy for a festive spring treat 🐣
1 ½ cups Fiesta Tropicalé Organic Unsweetened Coconut Flakes

3/4 cup chocolate chips

24 mini chocolate eggs
Made with Fiesta Tropicale
Toast coconut flakes in 400°F oven for 5-8 minutes.
Melt chocolate chips in microwave, stirring in 30-second intervals. Mix together toasted coconut and chocolate chips.
Scoop 2 Tbsp. coconut mixture onto lined baking sheet. Shape into nests. Top each nest with 3 chocolate eggs. Chill for an hour. Serve and enjoy!