Spring Coconut Sugar Cookies
Desserts / Sweets / Treats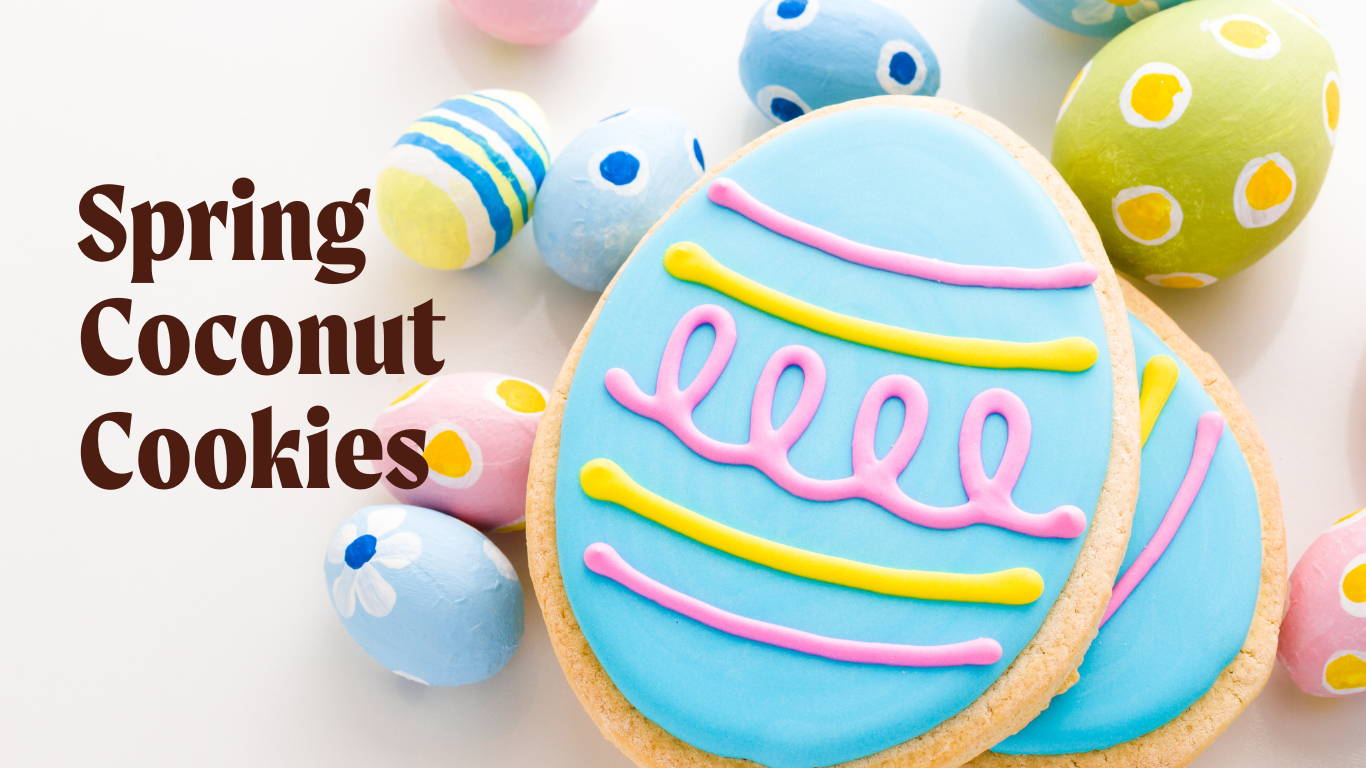 Chef's Note
We'll be baking these coconut sugar cookies for some fun Easter cookie decorating 🐣 These crispy sugar cookies keep their shape and are perfect for creative Easter designs by the little ones 🎨
2 cups all-purpose flour

⅔ cups refined sugar

½ cup butter

½ cup Fiesta Tropicalé Organic Coconut Flakes

2 Tbsp. sour cream

2 egg yolks

1 Tbsp. vanilla extract

⅛ tsp. Kosher salt
Made with Fiesta Tropicale
Cream butter and sugar together in a bowl. Add egg yolks, one at a time, mixing thoroughly. Add sour cream and vanilla extract and mix until well-combined. Add flour and salt and mix thoroughly. Knead mixture into sugar cookie dough.
Roll dough between two sheets of wax paper. Remove top sheet of wax paper and sprinkle coconut flakes and spread it all over the flattened cookie dough. Return wax paper on top continue to roll dough.
Use cookie cutters to cut out Easter shapes. Bake at 350 degrees for 6 minutes, then rotate tray and bake for another 3 minutes or until golden brown around edges.
Decorate coconut sugar cookies with icing and sprinkles.