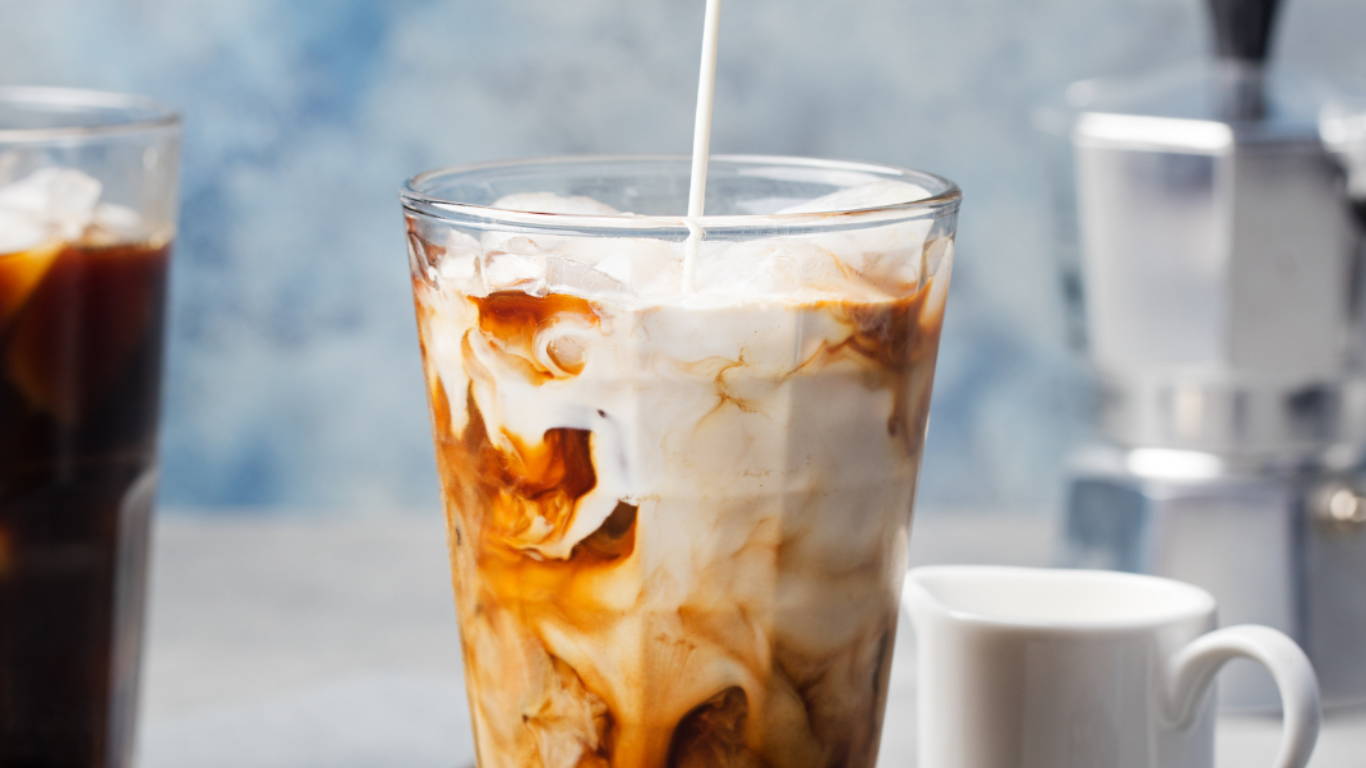 Chef's Note
Better than a pumpkin-spiced latte! This coconut milk iced coffee is a delightful and refreshing beverage that combines the rich, bold flavors of coffee with the creamy and tropical essence of coconut milk 🥥
4 cups brewed coffee

Ice cubes

13.5 oz. can Fiesta Tropicalé Organic Canned Coconut Milk

3 tbsp maple syrup

1/4 tsp. cardamom powder

1/4 tsp. almond extract
Made with Fiesta Tropicale
Chill coffee in the refrigerator.
Whisk coconut milk in a saucepan over medium-high heat until milk boils. Reduce heat to low. Gently simmer for 30 minutes, stirring frequently.
Whisk in maple syrup, cardamom powder and almond extract. Remove from heat and let cool.
Place ice cubes in glasses. Divide coffee into the glasses.
Pour milk over the coffee. Stir and enjoy!